Chuck Gibson on August 27th, 2009
Welcome to our Blog. On this page you will find updates about S.E.M…what the Lord is doing for us and through us, because we realize without Him we can do nothing at all! O' but, through Him we can do all things because He gives us the strength to do so!
Our Purpose: S.E.M. is dedicated to the promotion of the gospel (The good news) of Jesus Christ, through audio and media, whether it is the word in song, or an inspired message from Evangelist: Chuck Gibson. We want to magnify, and lift up the name of Jesus, who told us, "That if I be lifted up above the earth, I will draw all men unto me" "We should let our light so shine before men, that they may see our good works, and in turn glorify our Father which is in Heaven" Every child of God needs to point the way to the cross! Perilous times have come, and we must reach the lost at any cost.We are here to encourage and strengthen you through word and music.
---
Updated Site
Dear Subscribers,
We updated our site recently (as you might have noticed), and it took quite awhile to get it back up and running again. We pray that we didn't lose anyone in the transitioning phase. The products page is being populated with all Cds that I have currently for sale.
---
 NEWS AND REVIEWS
Lordy Mercy! I didn't realize that time flew us by so quickly! It is now November and I have not posted our schedule since May? I apologize to all of our site members for not updating, and please ask that you bare with us, as we are busy as a bunch of bees storing up what we can for the winter! We really would like to find someone we can trust and rely on who can help us edit this site.
I am glad the election has taken place, now we can get back to our lives (so as they are 🙂 I must say I am not really happy with the way it all turned out, but I am one who will pray that God has His way in all things. The powers that be are ordained of God, so we must take all of this with a grain of salt and make the best of it in Jesus name!
We now have a TV. program on MBR TV. Access Cable channel 2 in three Counties in Kentucky and 6 Counties in TN. I know the ones that are local Mcreary, Whitley, parts of Laurel (the outskirts of Corbin and London, KY.) and channel 5 in Scott Co. Tn. (which includes Oneida, Helenwood and Huntsville) along with Morgan, Deerfield, parts of Jelico and other surrounding Counties, and soon will be broadcast here in Wayne County! The program is aired live and called the "Soul Winners Broadcast" every Monday Night from 7-8 pm, hope you can tune us in on occasion.
Then we are now back on Blog-Talk Radio on Tuesday night 5-5:30 pm. The player below is a preview of our radio program over Blog Talk Radio, so far we have recorded and aired two programs, you will be able to hear some of our music along with a message. We hope and pray it is a blessing to you. If it is, why don't you let us know about it, we would love to hear from you. Thank you for all your continued support of this ministry, and all that you do for His glory!
We have not posted anything on our blog in a great while, and we do apologize to our many subscribers for that. However, God has been doing great and wonderful things with this ministry. The A.C.M.A. is in the last few weeks of the awards process,. We would appreciate your vote in all categories where Chuck Gibson appears. You can vote here…
Turning Pointe is a "Praise and Worship Band" that Chuck has started working with. They are out of Science Hill, KY., and write the majority of their own music. Be sure and like us on our facebook page, please. There is an app on the profile page at fb to listen to the music produced by Turning Pointe.
Thank you all for your prayerful support on the the behalf of my Mom Eva Gibson and our family. I'm sorry to say that Mom went home to be with our Lord and youngest son Mikey (who proceeded her in death) Saturday morning at 5:57 am. We will be making arrangements tomorrow at Hicks and Vaughn funeral home Monticello, Kentucky nobody really knows what this family has gone through today just to make it to the hospital only to find she had been taken to the morgue…we want to thank the Wayne County fish and wildlife for being there for us, also Jordan Burks for taking dad to the hospital and sitting with our family during our time of grief.
Here again, we have not posted in a while, but Lord have mercy this year is flying by so fast I can not keep up with it! One of the most important venues is coming up very soon: The A.C.M.A. awards process is ready to blast off! As always it will begin June 6th 2015 as part of the 2015 A.C.M.A. pic-nic. Which will be held at Cole Park in Burnside, KY. (just up the street from Burnside Marina), starting at 12 noon,and features Tim and Kosha Ellison from Bean Station, TN. Fall Creek Boys from Monticello, KY. Tim Massengale from Monticello, all award winners from last year will be there (good Lord willing), as we announce nominees for 2015. We will update this post as the time gets closer. There has been many other things that have not been posted here, but Lordy mercy we have been so very busy! The A.C.M.A. Comp Disc (which by the way is running behind schedule) will be burnt real soon and distributed to 50 full gospel radio stations! The price to be on the Comp Disc is only $50.00 for A.C.M.A. Members, $200.00 for non-members. You must have your request to be on the Comp disc before June 6th 2015. We will be posting the minutes from the last meeting of the A.C.M.A. head board May 9th 2015. All other updates will be posted here very soon.
---
We have not posted in a while and have had one busy year! So, before the year is over we want to bring you up-to-date. Chuck and the Fall Creek boys
(Meet the Fall Creek Boys…a picture taken in front of W.L.J.C. Television Studios 2014)
Chuck has been so involved in this ministry he hasn't had time for much else, and we do apologize for that. Brother Chuck now has 1278 subscribers to this site, and he expressed the need to keep those subscribers updated with what this ministry is all about. Most of his supporters realize that he loves keeping you informed. On that note we will share the link to the Fall Creek Boys official web-site FALL CREEK BOYS please feel free to ask questions about booking, products or simply ask about prayer. We are always looking for ways to serve the Lord and our Brother's and Sister's in Christ. God bless and keep you in the coming year is our every prayer.
---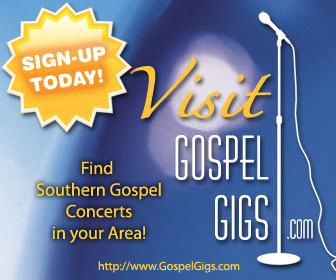 Wanted to leave a link for all fans who are Singers/Songwriters/Musicians whether you are in a group or you fly solo. Radio Airplay, an Internet Radio Station will play your music, and let you choose your own campaign to target listeners.  It is free to sign up, play credits can be bought or receive 10 free plays a week!
---
We will be singing tomorrow at the National Guard Armory in Monticello with the Fall Creek Festival for 2nd annual "Fall Creek Festival"
November 18th at our Church for our Thanksgiving Feast which starts at 4 pm. plenty of singing and celebration at this one folks!
December 3rd is the date for the next A.C.M.A. event our Christmas bizarre we will have a live puppet show along with plenty of Gospel Music from all our friends from the A.C.M.A.  they will be coming in from every State to sing at this one…don't miss it! The festivities start at 3pm
December 10th we will be singing at the Coal Reserve in Somerset, KY. for a Christmas Benefit…
December 15th we will be in historic Sterns KY. at the East Sterns Church Of God. The service there will start at 7 pm. The Pastor Scottie Corder invites one and all out to their services…
We are working on our calendar now and it is filling up quickly, if you would like to book us please do so a.s.ap. we would like to be at your next event, whatever the venue. God bless and keep you is our prayer!
__________________________________________________________
American Cancer Society's "Singing For Survivors" Gospel Singing is Friday, April 13th from 6pm-9pm at PCHS (Pulaski County High School) auditorium. Donations to American Cancer Society/Relay For Life will be taken at the door. Several Relay For Life teams will also be set up with their fundraisers. Performers include: Candi Burton, Angela Abney, Chuck Gibson, Mark Meece Family, Lonnie King, Faithful Vessels, and Sweetly Saved. Please come out and show your support for cancer victims and survivors!
---
Please be in prayer for Chuck's Mom who is currently in the hospital, (Update as of 4/8/2012) She is now in a London, KY. Nursing Home diagnosed with the first stages of Alzheimer's. And is not doing very well. She was rushed to the hospital after suffering from kidney failure (her kidneys were only operating at 10%) as a result of a medication the doctor put her on to control her bladder function. she will turn 75 on her birth day January 28th. and is praying to go on to Heaven with her youngest son Michael, which passed before his sixth birthday, from Rocky Mountain spotted Fever (Lime Disease) in 1970 they had no cure for it, and was usually misdiagnosed, he was being treated for German Measles. Mom Gibson longs to feel her arms around him once more, and we know that she is a winner either way, Chuck is just asking the Lord for one more Christmas with her please Jesus.
We are not even into the New Year and Chuck's schedule is filling up quick, he will limiting his bookings this year as he is now the Pastor of his Church The ARC Christian Fellowship in Monticello, KY.  he will be with Metcalfe County Chapter Leader Rev. Sonny Hankins January 28th in Edmonton, KY. (Bowling Park) the first A.C.M.A. Event Of The Year! The festivities start at 3pm so get on over to this event and show your support for the A.C.M.A. the "Greatest Little Gospel Music Association In South Central Kentucky" for more info. and directions call Rev. Sonny Hankins @ 270-576-2212
---
Wanted everyone to know that I am no longer flying solo in ministry.  I have joined the Fall Creek Boys we are a traditional Bluegrass Band (Kentucky's best).  I will be sharing our schedule with everyone on our blog, so stay tuned for updates.  I will share this one in particular; we will be singing downtown Monticello, KY. 42633 around the Dough Boy Sunday June 22nd at 7:45 pm, I hope you can make it out to hear the Fall Creek Boys. O' and yes I will also share the fact that we will be back on W.L.J.C. in July 2014. Please be watching and phone in a show of support for the Fall Creek Boys, thank you in advance, and may God bless in all that we do for His glory!
---
Our awards process began June 7th for Group of the year, together with Soloist, Male Vocalist, Female Vocalist and many other categories, ballots were handed out at one of the biggest events this area has seen for quite awhile. With New State Chapters, Minnesota, Nebraska, and Alaska! The A.C.M.A. has now spread to over 5 states. And features a new and improved web-site www.theacma.org, we post your bio. Picture, music, and singing schedule, and now have added a new page the "Artist's Discography Page" (another place for you to share your ministry) along with the A.C.M.A. Social Network a Christian alternative to face-book and my space…makes our little association one of the best in the business! www.theacma.ning.com To find out who the nominees for the 2014 A.C.M.A. Awards are: download and print out the awards ballot here Congratulations to all that have been nominated for this years prestigious A.C.M.A. Awards, and may the best Artist Win!  Now I am asking all of my friends, Family and many fans…please go to our social network and vote for yours truly 🙂 PLEASE?
---
On February the 11th Chuck will be at The Corbin Civic Center in Corbin, KY. for a wonderful night of Gospel Singing with members of the A.C.M.A. portions of Laurel, Whitley and Knox Counties will be attending (Singing) with a focus on recruiting new members.
Feb. 27th in Flatwoods, KY. (Achey, Breaky heart Country!)  for for a night of Gospel music with KYOVA.
March 17th at The ARC Christian Fellowship for Wayne County Chapter Singing hosted by Wayne County Chapter Leader Muriel Alene New Gibson. All A.C.M.A. members are encouraged to attend and sing, concessions will be available singing will start at 4pm
Friday April 13th at the Pulaski County High School, a benefit for The American Cancer Society. Our prayer is that you all come out, and show your support for fighting cancer.
Saturday April 14th downtown Somerset in front of the New Judicial Building, with Pulaski County Chapter Leader "The Preacher Man" Nathan Purcell for a great Day Of Gospel Music in Concert…details will be forthcoming.
Saturday May 12th will the date for next years A.C.M.A. Pic-Nic, a fun filled day of games, Food, and good old Gospel Music!
---
Again here we are 7 months into the year of our Lord 2011 and busy as ever! Don't even have the time to actually sit down and send out a newsletter like I used to. However you can always find updates about this ministry here and elsewhere on the World Wide Web, e.g. Face-Book, My Space, and of course our own social network The Singing Evangelistic Ministries Network
We thank all of our new ministry partners (28 in all) that have joined with us partnering to further the Gospel and to reach out to those who are lost and hurting. I also help to pastor a Church in Monticello, KY. (as some of you already know) and we have just moved into a new Building, we have seen God move in so many ways it is amazing what God will do, if we will just have the faith as a grain of mustard seed, mustard seed faith pleases and moves God~ The ARC Christian Fellowship
Not to mention what God is now doing with The A.C.M.A. we are in the middle of our Artists Awards (To download a ballot sheet click here) and will be having our award ceremony again this year at "The Gospel Music Singing Barn" Saturday September 17th that is the date of our Singing Convention, fanfare, meet and greet will be at 11 am with the Award Ceremony at noon then the Singing will start at 1 pm and go till 6pm. We hope and pray you can come and be part of wishing all of our award winning artists the best for 2012!
And before I forget I need to tell you about the Crusade! The 10th annual Singing Evangelistic Ministries Crusade (Downtown Somerset  "On The Square") will take place this year Saturday August 13th starting at 12 noon and going till 6pm. upload a flier here
Last but certainly not least  Gibson Hill Music is sponsoring it's 8th annual "Songwriters Workshop" a seminar followed up by an eight week course on 8 points of vital interest to the aspiring songwriter. A Music Ministry Adventure that will take you on a tour of the Music business from the inside out by a qualified Nashville Songwriter. Saturday July 23rd at 2144 hwy. 3106 (Old Hwy 90) in Monticello, KY. 42633 to download the flyer click here
Also have been accepting out of town, out of state road trips, out to Oklahoma, Nebraska, Ohio, Tennessee, and have been real busy being the Chairman of "The A.C.M.A."
which sponsored The 5th Songwriter's Workshop  this year we appreciate all these folks (Ministries which are coming together working in a unified effort to make a difference in a lost and dying world) We just held our 10th annual Singing Convention at "The Gospel Singing Barn" in Somerset, KY. And on the same day we had our Awards Banquet, and handed out this years awards for the various Artists and ministries of The A.C.M.A. I was nominated (which is an honor in and of itself) and won "Musician Of The Year" Project Of The Year" for my CD "Mercy Walked In (which will be available on the site very soon just waiting on mechanical licensing) and a dedication award for service to the A.C.M.A.
_________________________________________________________
I realize we haven't posted in a while, however I have been very busy working on rebuilding this ministry. The New Singing Evangelist started a solo career and have never been so busy in my life! New dates will be added to keep you informed about what God is doing through this ministry. We will be singing at the "Lighthouse Mission" Ferguson, Ky. April 9th starting at 5pm call 606-383-2907 other dates can be found by checking our calendar
I now have my second solo Praise and Worship CD available "Heart Of Worship along with 2 more Cd's "Shepherd Of My Valley" and "Mercy Walked In" on the products page. You can also listen to some free mp3 samples, and three new mp3 downloads if you can find them 🙂
We have not updated in several months due to personal reasons, Phyllis and I are separated, and really it does not look like we will ever work things out, there are certain irreconcilable differences… as Forest Gump would say, "that's all I'm going to say about that!"
However the show must go on, with a flurry of new things happening, I have now started playing "rhythm/lead guitar for not one, but two groups! Joyful Spirits, (of Russel Springs) and 4-Given from Waynesburg, Ky.  I will be playing music with 4-Given Friday October 15th at Seven Oaks Baptist Church
Saturday  October 23 rd I will be with Joyful Spirits at Seven Oaks helping out with a benefit for "The Refuge" a much needed youth outreach located right here in own backyard…Somerset, Ky. Check the event out on The Refuge's web-site.
---
We now have the Radio Station W.B.F.J. ready to be put on the air after three years the Lord has moved us much closer to making this vision a reality! We have contracted the necessary people to get the job done, with the Lord's help, without Him we can do nothing, but, through Him we can all things, because (and this is the reason all things are possible to them that believe) He will give us the strength to do it!
---
Hello ministry partners, I haven't posted in a while because I have been so busy with doing projects for other Artists. Gibson Hill Studios is booked solid for the next three months, Praise God!
Please be in prayer for my Dad and Pastor and dearest friend, he suffered a mild heart attack last Saturday evening, and had to undergo triple by-pass surgery. The good news is, that the heart attack caused no damage to his heart, and the by-pass surgery went very well! His doctor told the family, that he is a healthy person and has a strong heart and that if he remains active, he should be able to live another 10-12 years! Thank you Lord Jesus!!!
Also pray for the Gibson Family for strength and guidance through this process of caring for him when he is released from the hospital. I just preached a funeral for a cousin who passed Henry Gipson, and ask that you pray for my Uncle Grant and his family as they deal with their grief…Henry was only 39 years old, died in his sleep after his pacemaker quit working.
Friday November 12th and 13th will the dates for one of the largest events that I have put together in quite a while click here for the flier 2 days of Crusade, with Concerts both days! Check back for more details on this for sure!
I haven't done an update on my schedule since the first of the year and have been very busy singing the wonderful praise of Jesus, I don't go to do my own thing but, I go on business for the KING of Kings and the LORD of Lords! Hallelujah!!!
Every first Saturday of the month the A.C.M.A. features talented Gospel Singers at the ARC Christian Fellowship Church the Church that Brother Chuck Pastors in Monticello, KY. on March the 2nd they will feature Brother Dave Serrat from Knoxville, TN. also our beloved Chairman will get in on the act with his latest CD "Just Another Hill" (which by the way is available on the "Products Page") while you're there please be sure and check out the free downloads that Pastor Chuck has to offer just for visiting with him on the world wide web!
In February The Singing Evangelist (Chuck Gibson) was in Ashland, KY. visiting with some dear friends from K.Y.O.V.A. Brother Arnold Sexton and his wonderful Gospel Music Association. It was a great time in the Lord! With around 150 in attendance and loads of great talent, they sang the glory down!
March the 30th 2pm the Singing Evangelist along with a group from the A.C.M.A. will be entertaining our disabled Veterans in Wilmore, KY. (about 15 miles south of Lexington, KY.) at the Thompson Hood Veterans Center. Together with Peggy Inks, Tim and Kosha Ellison they will do patriotic tribute to to our disabled Vets.
In April Pastor Chuck finds himself back in Ashland, KY. with his friends of K.Y.O.V.A. he always looks forward to going there 🙂
Also don't miss the first of the month Saturday Night Singing at the ARC Christian Fellowship with little Scottie Farmer and, his group… it will a great time in the Lord for sure! That is April 6th so make note of it on your calendars and come on out…Evangelist Scottie is a little fireball holiness preacher from the back woods of Manchester, KY. and will be in revival with us all that week! The revival starts a day after Easter Sunday, that's right April fools day 🙂 it ought to be interesting to say the least…we anticipate a great move of God actually! y'all come, be with us…we promise to treat you in so many good ways, you'll have to love one of em, and come back again and again!
---

Meet the new love of my life. Her name is Glenda Lucille Norton 46 of Monticello, KY. and I can tell you that SHE IS IN LOVE WITH THE BOY!
Well, now we are officially "Newlyweds" we were married January 2nd 2014 and having our first little celebration coming up on our February 2nd, with a planned honeymoon on Valentine's day…(the original date of our marriage) we met only a few short months ago, but it didn't take us long to know that we are in love, and wanted to spend our lives together! We were married in a quite ceremony by the Executive Judge of our fair city, with just a couple of witness' present.
Glenda and I will soon celebrate our one year anniversary, and are as happy as any two people can be! We make it all about God, and He blesses and causes us to prosper, in the goals we strive to achieve!  We truly feel a sincere need to be actively involved with you as our friends and fans. Please feel free to contact us, if we can be of assistance. God bless and have a safe and Happy New Year.
---
One another note I have gone back to School…I'll be working on a bachelor's degree in business administration, specializing in entrepreneurship. Please be in prayer for me as I strive to do what God has called me to do on a daily basis.
An update on going back to School: on May 2nd 2017 I graduated with my Bachelor's degree and a perfect 4.0 gpa! I had been on the Dean's List four times during the three years it took me to earn my degree, and I was under the impression that I had graduated with a 3.25 gpa. However, I was pleasantly surprised to find out that I had received the President's Award for a perfect 4.0 gpa! So, it is on to my Master's in August! I took a few months off to devote some time to my family.
---
I will now update you with what is going on in the ministry. The A.C.M.A. is gearing up for a great year. The next A.C.M.A. meeting May 4th at the ARC that evening we will host the "Wells Family" along with a wonderful homecooked meal "Soup Beans (that's what we call them here in the south, in the North we call it Bean Soup) however you want to say it, we promise you the Beans around! 🙂 cornbread (you gonna eat your cornbread ?:) fried taters…(yeah I said taters) and green onions whoooo Lordy! Along with some sloppy joe and cole slaw for the light eaters. I believe I'm one of them, I start eating when it gets light outside 🙂 dinner starts at 5pm and the singing at 6pm.
Our Church has a yard sale planned for May 1st-3rd any items that you have to donate please do it a.s.a.p. your name will be entered into a drawing for a $25.00 gift card from Wal-Mart.
We will be singing at the Thompson Hood Veterans Center in Wilmore, KY. along with members of the A.C.M.A.
Event Details
Event Description
The A.C.M.A. in conjunction with Gibson Hill Music and Singing Evangelistic Ministries are sponsoring Dr. Roger Holmberg (Roger Homlberg Evangelistic Association) for "The True Alaskan Experience"
Two days with Alaska's premier Singer/Songwriter who will share stories of how God is working miracles in his Native Home Of Alaska, "Doing God's Work, God's Way!"
Come enjoy a "Spirit Conference" that is sure to enlighten and bless, together with a fall Concert Friday at 2pm till 6 pm Saturday 9 am fellowship breakfast and a message from Dr. Holmberg, after wards more from our distinguished speaker. Concert noon till four, at which time we will break for a serving of "Great Alaskan Salmon Chowder" Salmon Cakes, and a presentation from Dr. Holmberg about Alaska and the wonderful work that is going on there.
Event Details
Event Description
Our small Church Choir (ARC CHRISTIAN FELLOWSHIP) has been asked to be featured on W.M.B.R. TV. a small Cable Station out of Whitley City, Ky. which reaches into 7 surrounding counties, a potential audience of 28,000 The program "Let Your Light Shine" airs on Thursday Nights live. We are honored to have this opportunity and praise God for allowing us the gifts and the callings on our life! (which by the way are without repentance)

Song Writer's Workshop/Seminar
Event Description
Songwriters Workshop
"Do you write poetry in your spare time? Are you an aspiring songwriter?"
Gibson Hill Music is offering this great songwriter's workshop to all those who want to be able to write songs (gospel songs in particular) A ten week course focusing on eight subjects of vital interest to all songwriter's
The music business is very competitive, so you need this great source of information.
You will learn to break into "the business" of songwriting, by a qualified Nashville Songwriter.
You will learn how to:
1) Write a marketable song (a potential hit song)
2) All about copyrights
3) Demo services (getting your songs recorded)
4) Producer's
5) Publishing and distribution
6) Song contracts
7) How to avoid the song shark
8) How to market or "plug" your song (to showcase your tunes as they say in Nashville)
All this information plus+ a complete list of names and addresses of publishers, producers and 100 radio stations from all over the country whose format is gospel music; remember it all starts with a song, so register now for this educational workshop.
E-mail us at evjuniorgibson@yahoo.com
Some songwriter's may think their efforts end with writing the song. Or they believe that by signing a record contract, or a publishing contract, they're home free Waiting for the royalty checks to start rolling in. Unfortunately that's not the case. Every step along the way to a successful record takes a team effort, and the songwriter needs to be a knowledgeable member of the team. Others know that it is necessary to go on to get their song(s) recorded, published, copy written, listed, distributed, (marketed) promoted, and in the media, through, radio, television, and now over the Internet.
Like all artists, songwriters are vulnerable and sensitive. When they create, and when the creative phase of the work is over, it's time to do the business end of the music business. Recognizing the need to change gears before entering the business cycle is one of the major ingredients in successful artistic careers. We don't want to go out there fragile and unprotected and immediately get squashed. For more information on changing gears go to our publishers page. Gibson Hill Music
Event Description
Singing Evangelistic Ministries Crusade
On August 7th a Crusade for Christ Rally will take place downtown Somerset on the square…it will be an interdenominational open air meeting, with Gospel Singing and street style evangelism…
Featuring: The Singing Evangelists, The Keetons, The Reeves Family and many more,
Along with Evangelist Robert A. Means (Main Speaker)
~Come one-Come all into the presence of our God and let us exalt His name together~
· The event will happen between Noon and 6pm
· Don't dare miss this Gospel Spectacular
· Sponsored in part by The Singing Evangelistic Ministries and the Pulaski County Chapter of the A.C.M.A.
Time: September 11, 2010 from 12pm to 8pm
Location: The Gospel Singing Barn
Street: St. Rt. 39
City/Town: Somerset, Kentucky
Website or Map: http://maps.google.com/maps?q…
Phone: 606-423-541
Event Type: convention, concert
Organized By: Junior Gibson
Latest Activity: 17 hours ago
Invite More People
Event Description
The Pulaski County Chapter of The A.C.M.A. will be hosting the annual "Singing Convention" at "The Gospel Singing Barn" (An Outreach ministry of King Of Kings Radio) This is an open singing for all A.C.M.A. Members, to connect with their fans, sell their products, and other merchandise.
This is a free event, a love offering will be taken, concessions will be available.
The 7th Annual Holy Spirit Ho-Down!
Event Details
Event Description
This is an Evangelistic Outreach that will be an all day event. Preachers and singers will come from many areas to give out from what God has poured into them. This year we have, Big C & JD with DJ Civil Rights, Rev Jane Ohlrogee, Quest For Glory, Duane Collins -'The Vioce of the Common Man', Rev DR Bruce Higgins, Marybelle Moore, White Stone Ministries and Jr Chuck Gibson as our Special Guest! Come on out, if you know Christ you can help win others, if you don't you can meet Him here!
Time: June 26, 2010 from 3pm to 11pm
Location: Cave City Convention Center
City/Town: Cave City, KY
Website or Map: http://www.ksgmsc.org/
Event Type: convention
Organized By: KSGMSC Board Members
Latest Activity: May 21 [Click Here for The Flier]

Results Of The A.C.M.A. Awards
Saturday May 8th "The A.C.M.A." Presented our annual awards. We appreciate all the nominees that participated in the Singing and awards ceremony. We didn't have a real big crowd but as my Pastor would say "We had a good crowd" The votes were tallied and counted at our last meeting of the head board may 3rd 2010 and agreed upon as being accurate and true. This years voting process was a vote from our peers, next year the board is considering allowing our fans, friends and family to vote also, as well as adding new categories and those are Songwriter, Song, and Artist of the year. If you want a say in the voting process you need to attend monthly meetings going on within your county chapter or district.
This years award for "Group Of The Year" went to "The Reeves Family"
This years award for "Duet Of The Year" Singing Evangelists
This years award for "Solist Of The Year" Tim Ellison
This years award for "Best Male Vocalist" Chuck Gibson
This years award for "Best Female Vocalist" Jean Slife


Announcement!!!
Our Son Michael and his wife Tamara is proud parents of a 5lb 14oz baby girl named Jasmine Renee' Gibson, she makes our 24th grandchild, and I am very happy for them both…congratulations you two.
Makes me proud to be a papaw to another little baby Gibson, (this makes their 5th girl they keep trying for a boy) but, I told him if he keeps it up he will catch up with us, Michael comes from a family of 8! 5 boys and three girls…
Time: May 8, 2010 from 12pm to 6pm
Location: Eubank Park
Street: St. Rt. 70
City/Town: Eubank, KY.
Phone: 1-606-875-5610
Event Type: concert
Organized By: Chuck Gibson
Event Description
There is a singing scheduled hosted by the Pulaski County Chapter of the American Christian Music Association, May 8th at Eubank Park…(Eubank, KY.) all current active members are welcome to attend and sing.
This singing will be very special because we will be handing out our awards for Female Vocalist, Male Vocalist, Group, Trio,and duet of the year, Other categories are being considered…Songwriter, song of the year etc.
Ballots will be sent out to all active members to vote in every category.
Download the flier here
Event Description
We will be premiering "The Singing Evangelistic Ministries Program" March 27th (prerecorded) which will air Friday April 2nd on W.V.T.N. The Gospel Eagle a one hour program featuring local singing groups currently with "The A.C.M.A." and the K.G.M.P. and a good old country sermon by evangelist: Chuck Gibson…you can watch it on-line by clicking on watch now when you visit the web-page.
THE SINGING EVANGELISTS on iLike – Get updates inside iTunes
Event Description
We (The Singing Evangelists) will be singing out at St. John's Park in Corbin, Ky. March 20 2010, along with "The Daltons" and many others. Everyone is welcome. Rain or shine, of course if it does rain or is maybe a little cold, we will move the event indoors 🙂
Time: October 24, 2009 from 11am to 1pm
Location: W.V.T.N. Television Studios
Street: 968 W.City Dam Road
City/Town: Keavy, Kentucky
Website or Map: http://thegospeleagle.com
Phone: (606) 875-5610
Event Type: tv, program
Organized By: Chuck Gibson
ARC Christian Fellowship is having their first annual Camp meeting under the big top (Tent) it will be a campaign for the lost souls of Monticello it will start September 14th and run through the 28th…please be in special prayer for us as we strive to always be in the center of God's perfect will.
On August 29th a Crusade for Christ Rally will take place downtown Somerset on the square…
It will be an interdenominational open air meeting, with Gospel Singing and street style evangelism…
Featuring: B.A.S.I.C. from Birmingham Alabama
Also God's Mighty Army…Praise and Drama Team!
Along with Evangelist Mondel Hunter
Click here for Radio Spot
Saved From a Heart Attack! Thank you Jesus!!!
(February 25th) I just got home from the hospital around 5pm, I had to have some heart surgery, a stint was inserted into the main artery (left side) of my heart, the surgeon actually wanted to perform "open heart surgery" (Transferring me to Lexington). The 80% blockage of the artery was found during a heart cauterization and the decision was made by me to allow them to do the stint without a surgical team standing by ( no surgical team was available at the time), which was sort of a risk about 60-40 that the surgery would be a successful one (because of the position of the blockage) but I told the surgeons (which BTW are some of the best in the U.S.) that God would guide their hands and walk with me through the valley of the shadow of death that I should shall fear no evil, for He is with me~! That is the Praise Report.
The prayer request that I would leave with you is for continued healing of the artery where they went in to deliver the stint. They have to snip the artery then clip it off so it does not bleed (or something like that) and then clip it back together again? The miracles of medicine heh? Thank you for your prayers.
(Update April 25th) I recently had another stress test and the results came back abnormal, which means I need to go into the hospital for another heart cauterization. My heart surgeon wants me to go to Lexington for this one and may require by-pass surgery, (open heart) I pray this don't have to happen…please be in prayer for me, touching and agreeing with me, that this is not the Lord's will. The date of the Surgery is May 11th at Central Baptist Hospital in Lexington…send cards and letters to Singing Evangelists P.O. Box 1005 Somerset, KY. 42502…God bless, and if I do not see you anymore on this side of Heaven I'll meet you in the Rapture!
Update May 12th 2009: A real miracle has happened in my life! I went to Lexington Monday for the heart cauterization and, was told that everything looked fine with my stint, and no other blockage was found! It truly is a miracle, because my stress test returned abnormal which meant something else was going on…but God has healed, and made me whole, thank God! Just as He healed me of cancer 8 months ago…he has now healed me of heart disease! Thank you Jesus!!!
Here are some comments on other sites that I want to share with you…
Hello my friend, so glad to hear from you. I am so sorry to hear about your heart, but I know Jesus the healer and he can do all thing's but fail. My brother I will pray that God will heal your heart, every artery and blood vessel. Mark 11:24 tell us; and when we pray whatsoever we desire believe that we receive it and we SHALL have it. I have seen God do mighty miracles and He hasn't stop yet. Faith is the key and pray will unlock the door. I will be fasting and praying for your healing my friend. I have downloaded some of your music to listen to as I travel on the highway's. It blesses me to support men like you. I just love anointed music and you are anointed to do God's service. The devil don't like it and he will do anything to destroy us. But greater is He that is in us than he that is in the world. Stand firm on your faith and let go and let God do His thing. We love you my friend, tell the family we love them also. I am looking to come to ky to visit you my friend. I will look at my schedule and see what I have open. We will be finishing our new album next month. I will have a copy made for you at no cost, it will be a gift.
The Singing Evangelists will be appearing on W.V.T.N. TV Channel 17 Keavy, KY. July 10th 2009 6pm. If you would like to be part of the studio audience please e-mail and let us know at evjuniorgibson@yahoo.com
Gibson Hill Music has added a Christian Social Network much like a My-Space for Christians (for Songwriter's/Singer's of Gospel Music/Musician's or fans of Gospel Ministry! Please feel free to drop by and join us! You can upload Music, Videos, create a blog, check out forums live Chat, or anything that God leads you to share. Click here to join
Gibson Hill Music has now upgraded to a full service studio with Fostek16 track capabilities, a 32 channel Behringer board, with a separate Behringer Ultra graph Pro 15 band stereo EQ, Peavey CS 400 power amp, a fostek D-80 multi-track digital recorder with a 40g hard drive, Alesis Microverb 16 bit digital reverb unit with over 256 programs, a Boss DR-660 drum machine and other equipment being added on a regular basis.
We are running a starter special recording package with your own soundtracks $550.00 for 100 CDs which includes artwork and packaging.
Dear friends and neighbors I recently caught a vision of something that I believe will make a positive impact on our community (Pulaski County Kentucky and surrounding area) I propose that we build a full gospel FM radio station with a live studio (with the Lord's help and it be His will) in the very near future or a.s.a.p. (of course I can't do anything without the Lord amen?) But it has always been a dream of mine to work with radio and I have had some experience with doing just that, I have been on four or five different stations as a DJ and have a working knowledge of radio business. And now that dream is somewhat closer to becoming a reality, please won't you pray with us that the Lord will make a way for us to do this? Below is a link to a power-point presentation that I have put together.
(Update September 8 2008) We are one step closer to getting W.B.F.J "On the Air" however it turns out that it be a low powered AM station 1610 AM to be exact, but thanks be unto God anyhow! we will be featuring a full gospel format (programming) along with some of the best in Southern, Contemporary, Country, and Bluegrass flavored gospel music this side of Knoxville! So please be in prayer for us and we will be keeping you informed.
Chuck 1990 when he worked for W.O.B.O. as the "Christian hobo"
WE BROADCAST FOR JESUS W.B.F.J. (click on the link for the power-point presentation)

We now have our Newsletter on-line. We send it out monthly to over 150 readers via e-mail all over the world! With updates from "The Singing Evangelists" Video of the month, Song of the month, Special Birthdays, Prayer List, Funny of the month. plus the Sermon of the month! So if you would like to subscribe please feel to e-mail us your request @ evjuniorgibson.yahoo.com For those of you who would like to just read it on-line here is a link to our current issue as well as past issues from our archives. We pray it is a blessing to you.
Your Servants IHS
Singing Evangelists On-line Newsletter
We have placed our music with yet another retail outlet for our music. You can visit them on-line @ www.sonshinechristianstore.com however you cannot buy our products from this site. We have to sell x number of CDs before we be placed on their sellers list.
We will be recording live for "The Hour of Harvest Program" over W.L.J.C. TV August the 10th so please be in prayer for us this special day. For video cassettes and or dvds contact us via e-mail and we will send you one videocassettes are $8.00 and DVDs $12.00
We now have our first DVD! It is available @ Our Music Page It features two TV appearances on W.L.J.C. 2005 and 2006, and a video shot on location Shopville Park for "On the Road to Glory Land" program that is aired in Cincinnati, Covington and Newport (KY.) also a message called "Get in the Battle" We wish to thank all of you that have a constant source of support and encouragement. God bless and keep you is our prayer.
Tags: Blog, Daily Devotional, Sermon, Thoughts For The Day